5 Scenic Ski Resorts to Visit on the West Coast
2017 Nov 29th - by Ergogenics
Winter is here! For winter sports enthusiasts, this is definitely game time up in the mountains. However, even if you've never indulged in snow sports or are not a fan of activities on the slope but want the experience; these 5 top ski resorts on the West Coast will keep you entertained with everything.
From skiing/snowboarding to ice skating, tobogganing, taking skiing/snowboarding lessons, to spa days, pub nights and more; these resorts in the USA and Canada are an absolutely eventful little getaway for your Winter holiday.

1. Whistler (BC, Canada)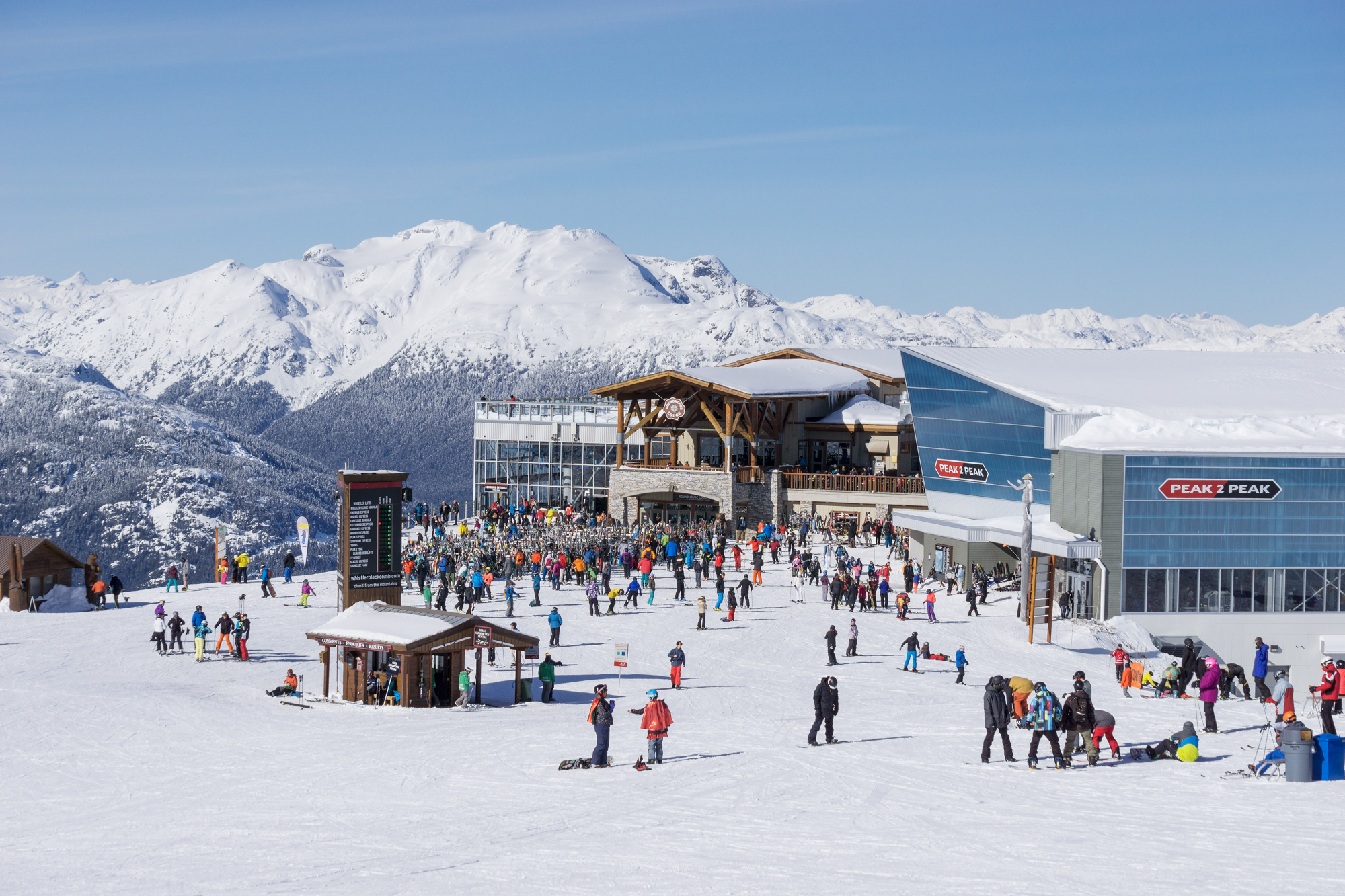 One of the most popular ski destinations in the world outside of Europe and also the largest ski resort in North America, Whistler offers incredibly diverse terrains for snow adventurers. From gentle slopes to steep alpine bowls, terrain parks and more; it is suitable to people new to snow sports and even to people that shred some pow with finesse.

Whistler Blackcomb Ski Resort consists of the interconnected Whistler Mountain and Blackcomb Mountain, and it has an incredible 8,171 acres of terrain, a huge vertical drop of 1,609 metres, over 200 marked trails, and plenty of off-piste areas. A major highlight has been the addition of the famous Whistler Peak to Peak Gondola; more than three kilometers in length and the world's longest unsupported lift span connecting the upper parts of Whistler Mountain and Blackcomb Mountain. Skiers and non-skiers can enjoy this gondola ride for outstanding views over the terrain and ski runs.

Other than that Whistler boasts plenty of accommodations to suit all budgets and requirements. However, only a small amount of Whistler lodging is ski-in ski-out, but there are lots of accommodations that are only a short walk to the lifts.

Overall, a Whistler ski holiday is an all-encompassing thrill of its own as it offers so much more than just skiing and snowboarding. There is an abundance of off-slope activities for everyone such as snowmobiling, zip lining, tubing, ice skating, day spas, heliskiing, and cat skiing to name a few. And in Whistler Village, an enchanting world of its own; you will find plenty of restaurants, bars and shops to delight anyone and everyone!

Lastly, while you're in Whistler pop by Nester's Market to pick up our complete Ergogenics line of products to fuel as well as recover from your adventures!


2. Jackson Hole (USA)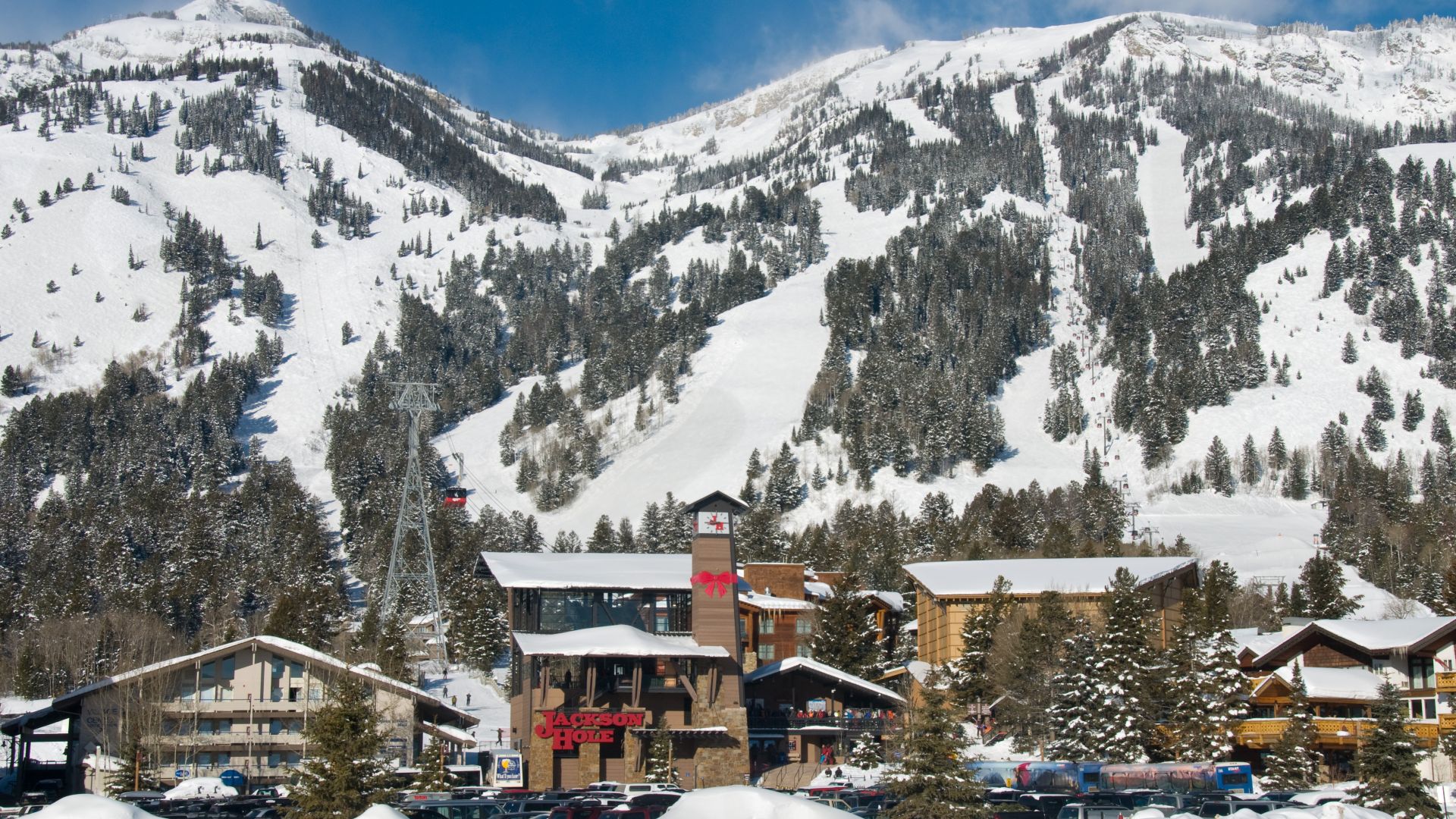 Home to Travis Rice, one of the most influential snowboarders in the last 2 decades, Jackson Hole has had a spectacular reputation for fantastic terrain and dry snow, attracting core local skiers and snowboarders. Located in Wyoming near the Grand Teton and Yellowstone National Parks, it's also known for its amazing views and a fun cowboy atmosphere.

Jackson Hole offers a variety of terrain - something for everyone. Its base is 1924m and the summit is 3185m and while its inbounds terrain is incredible, its backcountry has been calling skiers and boarders to visit for many years making it a must-visit destination in Jackson. However, you do need to have an experienced guide who knows the place well to go there.

Jackson also has one of the most sophisticated and efficient lift systems in the US. There's the Sweet water Gondola replacing two chairlifts, which helps move more people out of the base area and gives quick access to a larger intermediate terrain. For beginners and kids however, the Gondola's Solitude mid-station also offers a ski school facility with a large area of blue and green runs.

In terms of accommodation, The Jackson Hole Resort is located at Teton Village, a mere 20-minute drive from the town of Jackson. Whether you're looking for accommodations on the mountain, in Jackson itself or halfway between the two at the Aspens or Wilson; you have many options to choose from, with regular buses to the resort.

The village is also home to many shops, restaurants and some classic bars like the Million Dollar Cowboy Bar which is an attraction of it's own, places with good "pub food" and live music at apres. After 9 pm on weekends it has some great breweries as well. For families, there are also a number of activities for the kids to do off the snow - including Ice skating in the town square, Elk Sleigh rides and wildlife viewing.


3. Big White (Okanagan, Canada)
The Big White is another top ski/snowboarding destination on Canada's West Coast. The Big White Ski Resort is popular as a family-oriented winter playground popularly known as "Best International Family Ski Resort" at the Out & About With Kids - Best of Family Ski Awards. Big White's moderate base elevation (1,755m/5,758ft) contributes to comfortable winter temperatures that average -5°C/23°F and time and again has been rated "Best Powder" by Ski Canada Magazine.

While majority of the 118 marked runs on the south-facing slopes are blue and green with select areas set aside for beginners; there's ample amounts of black diamond action and double black diamond adventure in the high powder bowls. Big White also provides glade skiing, with most areas being possible to ski around and have an adventure. And in addition to downhill skiing and snowboarding, there are lots of other fun winter activities for nonskiers and snowboarders such as snowshoeing, tubing, skating, snowmobiling, dog sledding, nordic skiing, horse-drawn sleigh rides and ice climbing, served by a gondola that runs till 10 pm.

To cater to everyone after snow activities, there are cafeterias, coffee shops and restaurants for all ages in the village; and bars like the Moose Lounge that welcome children as well.There is also R&B and hip-hop music playing in the public areas keeping the atmosphere and mood pretty upbeat; giving this destination a multi-generational appeal.

The most convenient resort is the Big White, with all the hotels and apartments in this modern resort being ski-in/ski-out and the main lifts starting below village level. Even the main street through the centre of the resort is an actual ski run and can be taken to get back to accommodation. However, some alternative accommodations are the Stonebridge Lodge offering Ski-in/ski-out right in the centre of resort, with a range of spacious, stylishly decorated apartments. Another one is Panorama - a purpose-built resort, with some accommodations set right at the lift base, and others slightly below, linked by a little gondola.


4. Sunshine Village, Banff ( Alberta, Canada)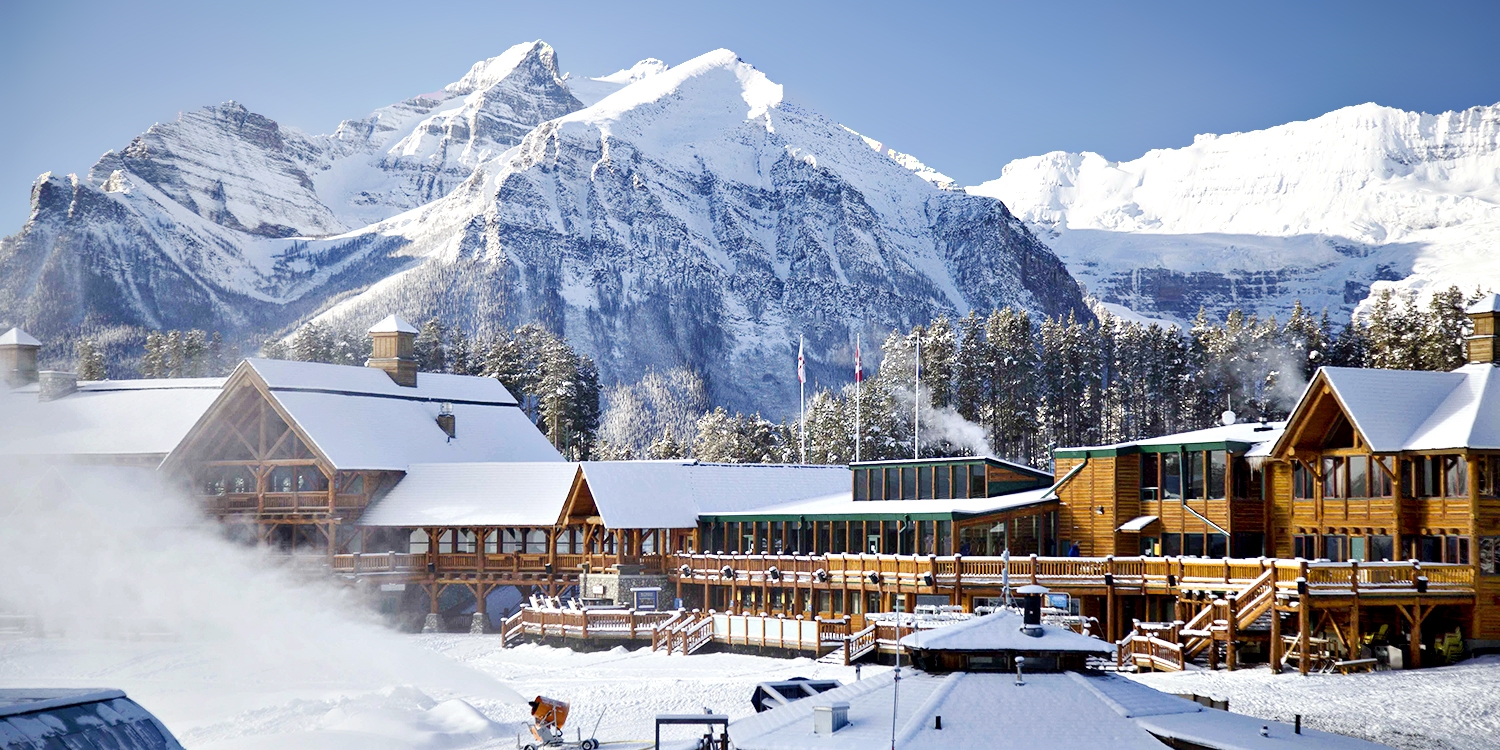 One of Canada's first and oldest, and one of the most desirable, scenic and stunning destinations in the world during winter is Banff. It is popular for its world class lodging and the fact that it is home to two of the country's grandest and most renowned hotels and Canada's best boutique luxury ski property.

In Banff you will find Canada's first heated chairlift, which is a fast quad on Lookout Mountain and gives access to some great double black diamond runs.There is also a wide variety of slopes for different ski levels and snow sports adventurers can go off-piste skating as well.

In terms of access to skiing or snowboarding, Sunshine Village Resort offers areas dominated by four peaks: Goat's Eye Mountain, The Eagles, Lookout Mountain and Citadel Peak. It's also famous for its extreme, restricted terrain, Delirium Dive, Silver City and The Wild West. A lot of the skiing is above tree line offering continuously scenic views along the divide into British Columbia and over to Mount Assiniboine.

Sunshine Resort is additionally one of the snowiest resorts in Canada, averaging over 24 feet. If you're lodging at Sunshine Village you'll find a multitude of options for restaurants and nightlife. You can also visit the sunshine lake, enjoy a relaxing time at the spa, take ski lessons or enjoy the ice rink. It is also the only resort with a ski-in/ski-out lodging in the park, high up on the slopes where you can only arrive by gondola.


5. Mammoth (California, USA)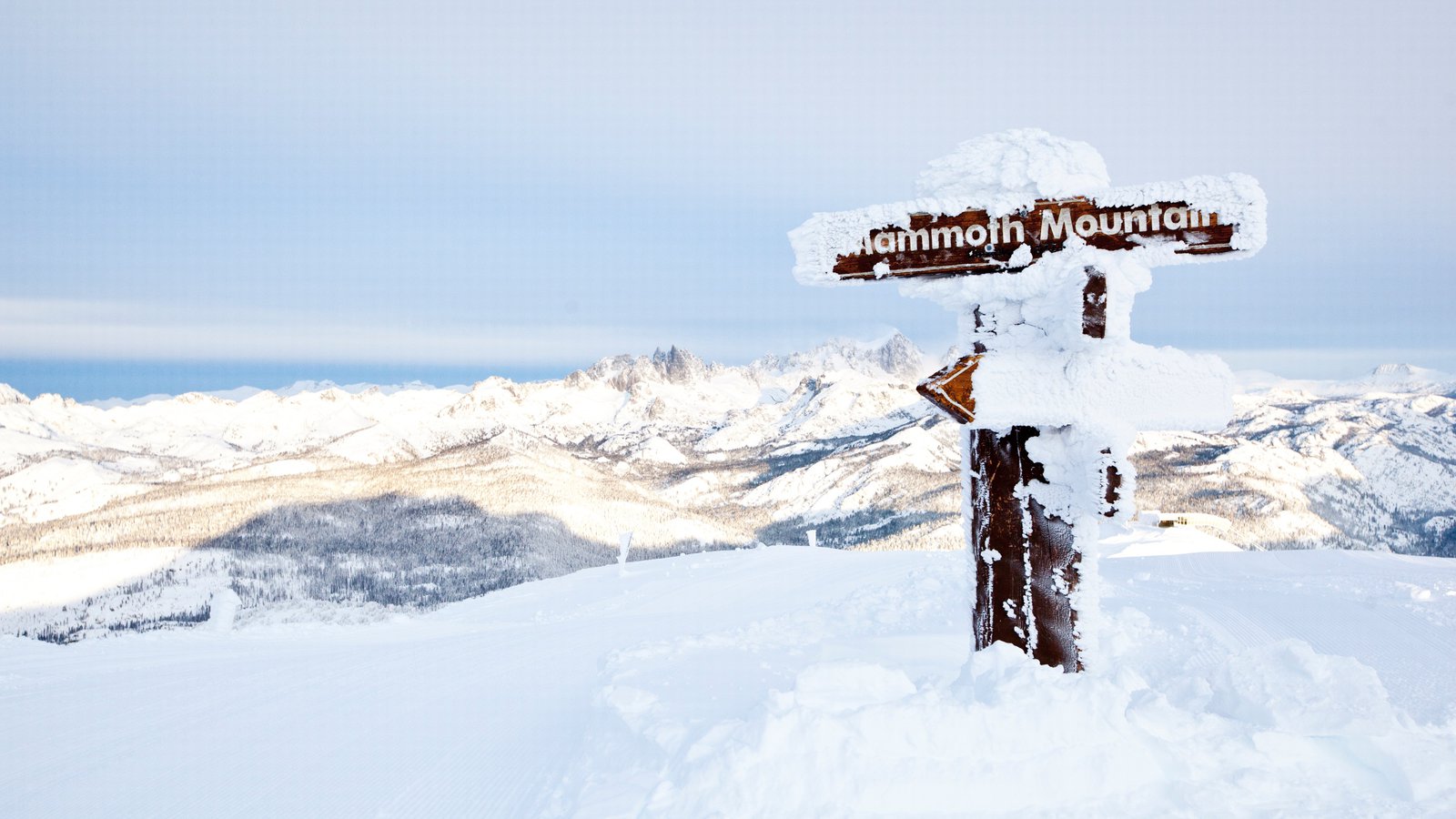 Mammoth mountain boasts the highest summit elevation in California at 11,053 ft. It averages 400 inches of annual snowfall for one of the longest ski seasons in the state that can occasionally last upto July and August. This mountain is located on the eastern edge of California's Sierra Nevada Mountain Range and lives up to its name by offering more than 3,500 skiable acres and a 3,100 ft. vertical drop.

The terrain has something to offer for all levels of skiers and snowboarders. For beginners, they have 25% runs, 40% for intermediate, 20% runs for advanced, 15% runs for experts - which is 151 runs and 13 terrain parks with the longest run being 3 miles. With several terrain parks and pipes, as well as one of the country's top-rated ski schools, families can stay for days without repeating slopes or activities.

Up top, you'll get a 360-degree view of the eastern Sierra Nevada, and a quick fact: Mammoth feels big enough to accommodate all of Los Angeles. Intermediate level skiers and snowboarders can enjoy going around the lower flanks of the volcanic mountain Cloud 9. A popular and must ski run is Dave's Run, named after the founder of Mammoth, Dave McCoy. It is a classic with wonderful views, great snow and an open terrain.

Being one of California's most popular resorts Mammoth Ski Resort can get very busy, but this only means more activities during peak times as well as off slope activities like snowmobile rides, snowcat tours, snow tubing, snowshoeing, cross-country skiing, ice-skating and sledding. Additionally, the scenic gondolas at Mammoth as well take you straight to the top of the mountain, offering extremely breathtaking views.

Mammoth Mountain is also home to some of the best natural hot springs in ski country. Many steaming-hot pools can be found on the byways off Benton Crossing Road behind the Mammoth airport where you can take some time to pamper yourself.
And don't forget to check out our Tips to Help You Prepare for Snow Season in the Mountains!

Happy Winter Holidays!