Quinoa Stuffed Peppers w/ Whole Greens Dressing
2018 Feb 5th - by Sareena's Food
Today was a cloudy, chilly, snowy day and all I want to do is stay inside and stay warm. I wanted to eat something that reminded me of summer and I was craving a satisfying yet healthy lunch. I decided to make stuffed peppers but I didn't want a warm dish. So I did a twist on it and had it cold and really enjoyed how it turned out. I love when recipes work out the first time you try making it!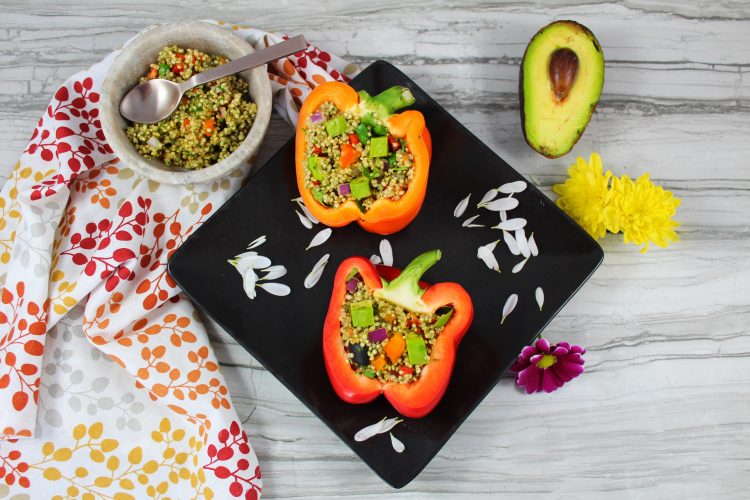 While the quinoa is cooking, you can prep all the vegetables. Nothing looks better than fresh vegetables; especially when you're hungry! You can pick whatever vegetables you want to go in it; I picked these ones because they are a great combination.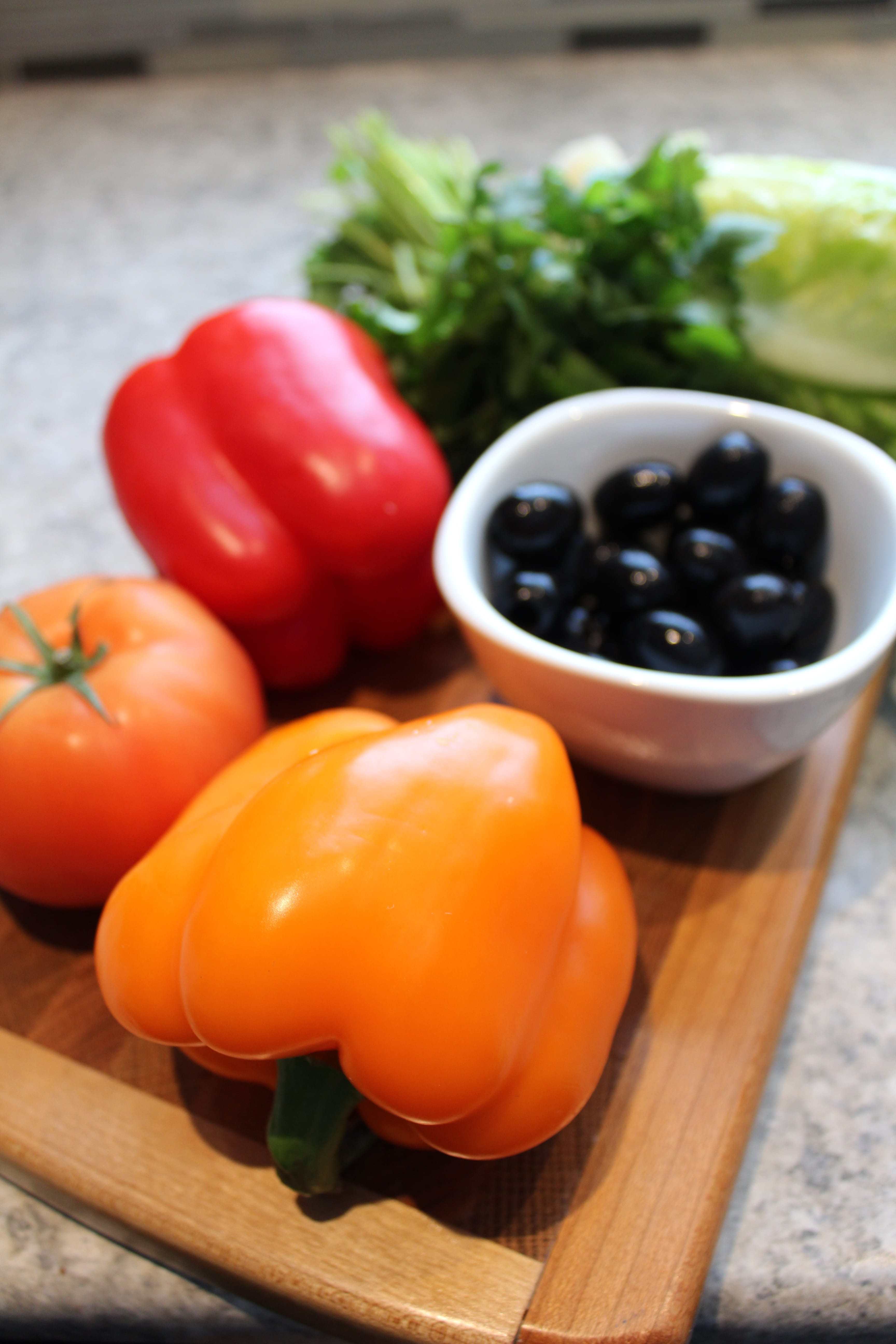 Mix everything together and pour the dressing on it. I used Ergogenics Organic Whole Greens Powder in it. It's a good way to get your greens in for the day, and it adds so much to the dressing! The link to get your own Greens is HERE. The citrus notes in the dressing make the dish very refreshing. If you don't have the Blood Orange White Balsamic Vinegar, use the vinegar of your choice and add a small amount of orange juice to it. Place the stuffing into the peppers and enjoy right away, or refrigerate for later.