​DJs You Didn't Know Were Vegan: Series #1 with Danny Howells
2018 Jan 16th - by Ergogenics
At our Ergogenics office, we enjoy listening to great underground music every day and wanted to share our love for music and veganism by creating a series of interviews with DJs you didn't know are vegan.
In this series we're going to be interviewing some phenomenal international DJs on their journey to veganism, so we can inspire you and connect with you beyond health supplements and extreme adventures.
First up in our series we're getting to know the phenomenal DJ/Producer Danny Howells, followed by an exclusive email interview with him.
Danny Howells is an incredibly versatile DJ who has remained stoic in the face of ever-shifting trends and fads in dance music since he broke through into the global house music consciousness in the late-'90s. With his deep trance, progressive house, tribal house, and tech house tracks renowned all over the world, he's definitely one of the top DJs in his genres; with a reputation of being "the DJs DJ" and doesn't fit into the standard dance music archetype. Danny Howells is well known as a master mixer through his phenomenal work in the studio as well as in clubs. He's got thirteen albums to his name, and is an innovative producer for Science Department, along with Dick Trevor.
Danny has created his own sound mark (if you will) across the modern dance scene and is popular among his fans for personally interacting with his audience wherever he plays. You may recognize this England native DJ from some of his singles "Breathe" and "Persuasion/Repercussion". Apart from that, Danny also runs his own record label since 2008 called Dig Deeper, that's named after his long running club night.
In recent years Danny has turned to activism for his Vegan Lifestyle, so we decided to learn more about his journey: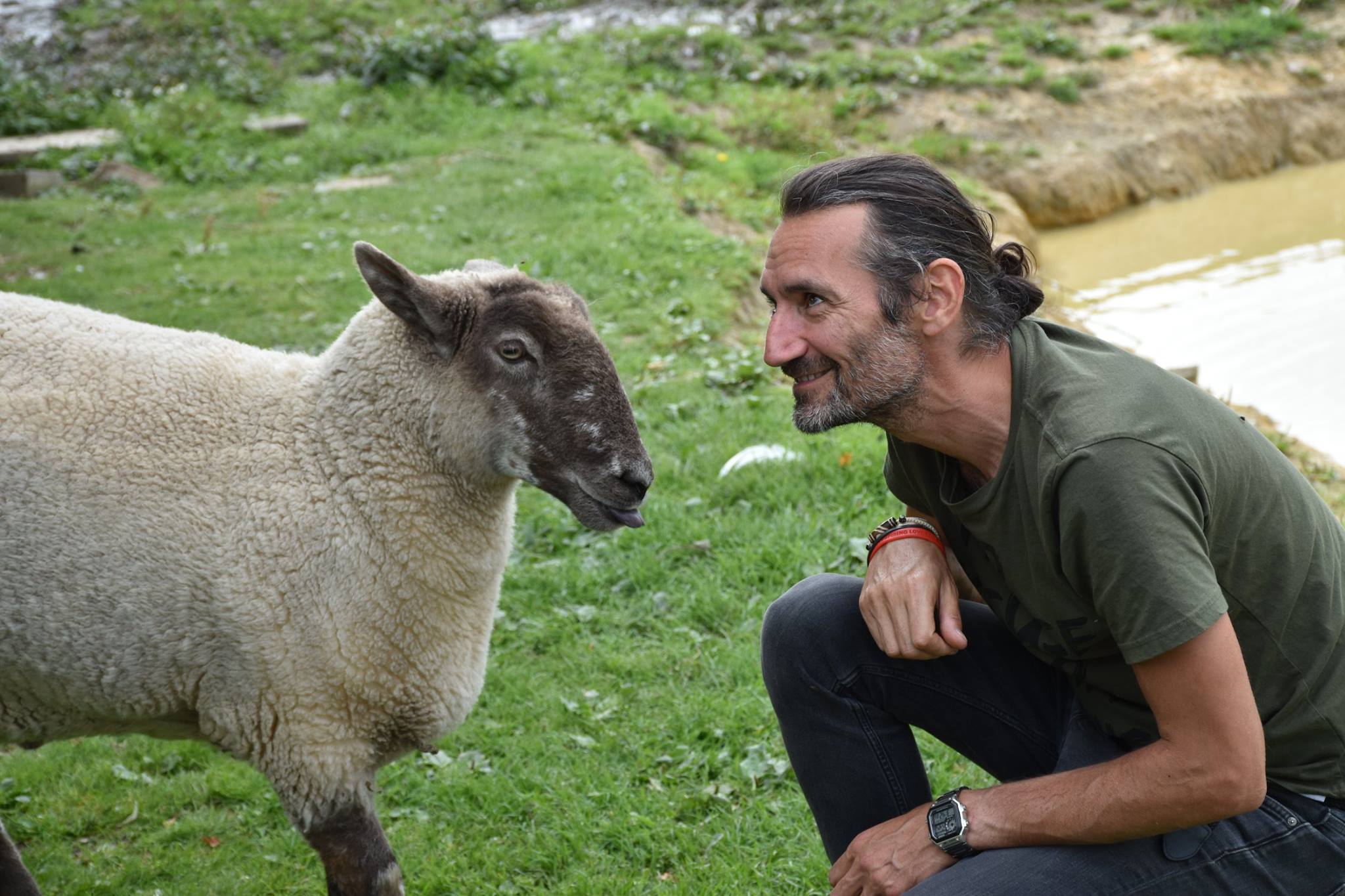 When did you realize you wanted to be vegan?
There were a few triggers for me... it's hard to pinpoint an exact moment that I decided I had to go vegan, but I remember a flight home from Argentina. I got upgraded to business class and was served a steak... I cut into it and my whole plate was full of blood, so I simply returned it and realised I couldn't eat animal flesh again. I thought vegetarian would be good for me, so started researching online and reading books etc, and it immediately became apparent that the dairy and egg industries are no different to the meat industry. I wish I'd opened my eyes to the realities earlier and not been blinded by labels such as "free-range" etc.
Any favourite foods to eat during tour and at home?
When I travel, I work the HappyCow app to the max! Whereas before I'd simply get to a hotel and order room service and literally zone out, I now find a good restaurant and walk there. I get to see the cities I visit now as well as experiencing some of the best and most varied vegan food the world has to offer. I really mix it up... one day I'll go for super healthy whole foods but then I might have a junk food day. At home we have some amazing restaurants in London, but in my own kitchen I really am addicted to making soup, and making vegan versions of dishes I used to eat before. Mushrooms are quite a bit staple for me, as well as nutritional yeast... I couldn't live without that!
Has it been difficult to have vegan food on the road?
Occasionally at airports, and the very rare place like Trelew in Argentina. But it's getting easier all the time. There are so many vegan restaurants in Buenos Aires right now, and so many options in places like Eastern Europe etc. And even when there's apparently nothing on the menu, I use an app called Vegan Passport which enables me to explain in any language exactly what I can or cannot eat, and 9 times out of 10 the chef will be able to knock you up something simple and imaginative. I think many of them enjoy the challenge actually and I've had some amazing meals that way.
Any tips and suggestions for sticking to vegan foods while traveling?
I think vegan food apps are the biggest lifesaver for me. But if I do end up in a city where I have limited time, talking to the promoter or whoever is hosting me will help a lot. Hotel staff can be really helpful too if I don't have time to get out. I think if you are armed with HappyCow, Vegaholic (to find out which booze is vegan!), Google translate and Vegan Passport apps, you are sorted. But seeing the rise in vegan food pretty much everywhere I go is so encouraging, as well as the growth in activism and education... it's only a short matter of time until getting good decent grub anywhere will be as easy as finding a Starbucks.
We hope our interview with Danny Howells has been informative as well as inspirational for you. Stay tuned for more inspirational interviews with vegan DJs in this series!
Check out Danny Howells new tune inspired by the documentary Earthlings: